The USA has so many wonderful attributes, but one of the best aspects of this beautiful country is its natural beauty. From the Pacific cliffs of southern California and the Grand Canyon of the southwest to the Great Lakes of the Midwest and the Appalachian Mountains of the east, every region and every state has its own unique landscape.
And one of the best ways to experience the diversity of the American landscape is to camp in it. In fact, when it comes to spending time outdoors, it doesn't get better than pitching a tent.
If you'd love to see the USA by tent, here are the top 10 places that you absolutely must visit!
Top 10 Places To Go Camping With a Tent
The Grand Canyon in Arizona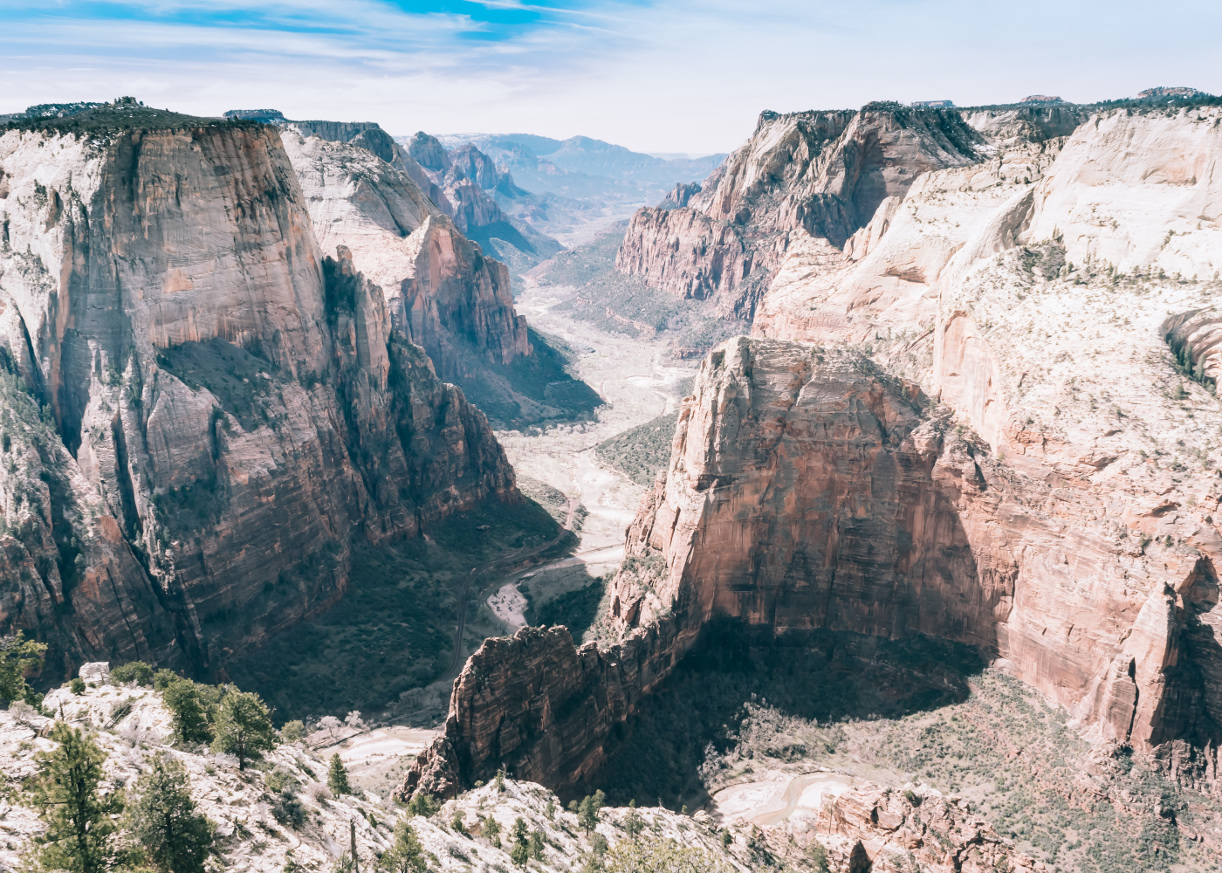 The Grand Canyon is first on this list, and it's no surprise. Can you imagine living your entire life without once seeing the Grand Canyon? We hope not.
When planning your trip, check out the South Rim first. It's more accessible than the North Rim and offers spectacular views. If you can manage to wake up before sunrise, the views are definitely worth it. Take a day hiking trip down the canyon on a chosen day, and if you're up for it, go on a Whitewater rafting trip in the amazing Colorado River!
Ludington State Park in Michigan
Located on the west coast of Michigan in between Lake Michigan and Hamlin Lake, Ludington State Park is a gorgeous place to pitch a tent in the Midwest. In addition, at 5,300 acres, the park is definitely big enough to find your own space in.
While you're there, make sure to visit the sand dunes, have a dip in Lake Michigan and take a few hikes on the 21.5 miles of trails. Just make sure that you go during the late spring, summer or early fall because Michigan can get some nasty weather otherwise!
Voyageurs National Park in Minnesota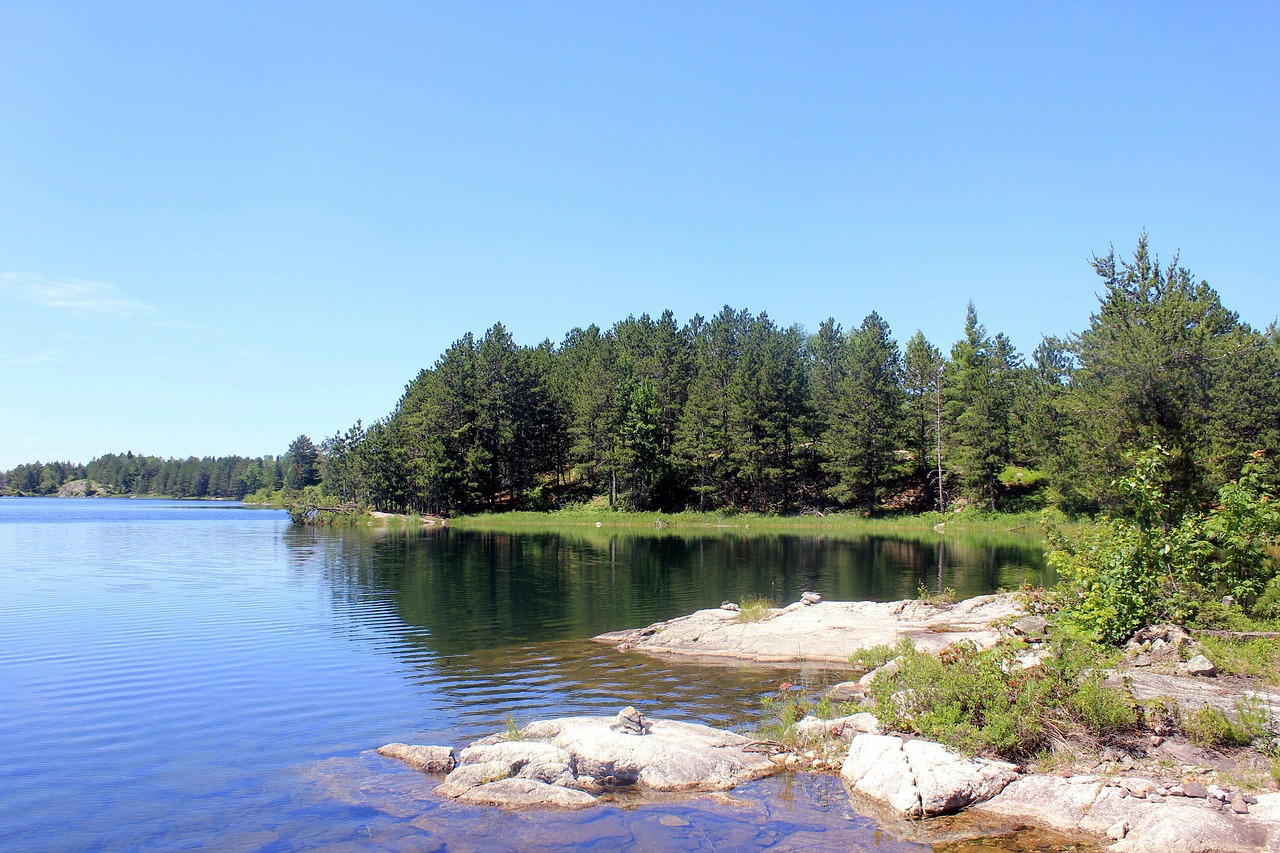 Each season presents something different for visitors to Voyageurs National Park, which is mostly made up of water with some trails. During the fall, you'll be able to hike the miles of trails at your leisure and take in the breathtaking color tour.
In the winter, the park is a snowmobilers paradise, and snowshoers, ice fishermen and cross-country skiers can all enjoy themselves as well. Finally, in the spring and summer, you'll be able to enjoy swimming, fishing and boating on the water.
Green Mountain National Forest in Vermont
If you've ever wanted to hike the oldest long-distance trail in the United States, Green Mountain National Forest in the beautiful state of Vermont is your go-to destination. Here, you'll be able to hike the Long Trail, which is more than 270 miles long.
There are five campgrounds that are developed in the park, and it's quite rustic camping, so pack your travel toilet paper and forget about electricity! You can visit Green Mountain National Forest in Vermont at any time of the year, but it's best in the early fall.
Zion National Park in Utah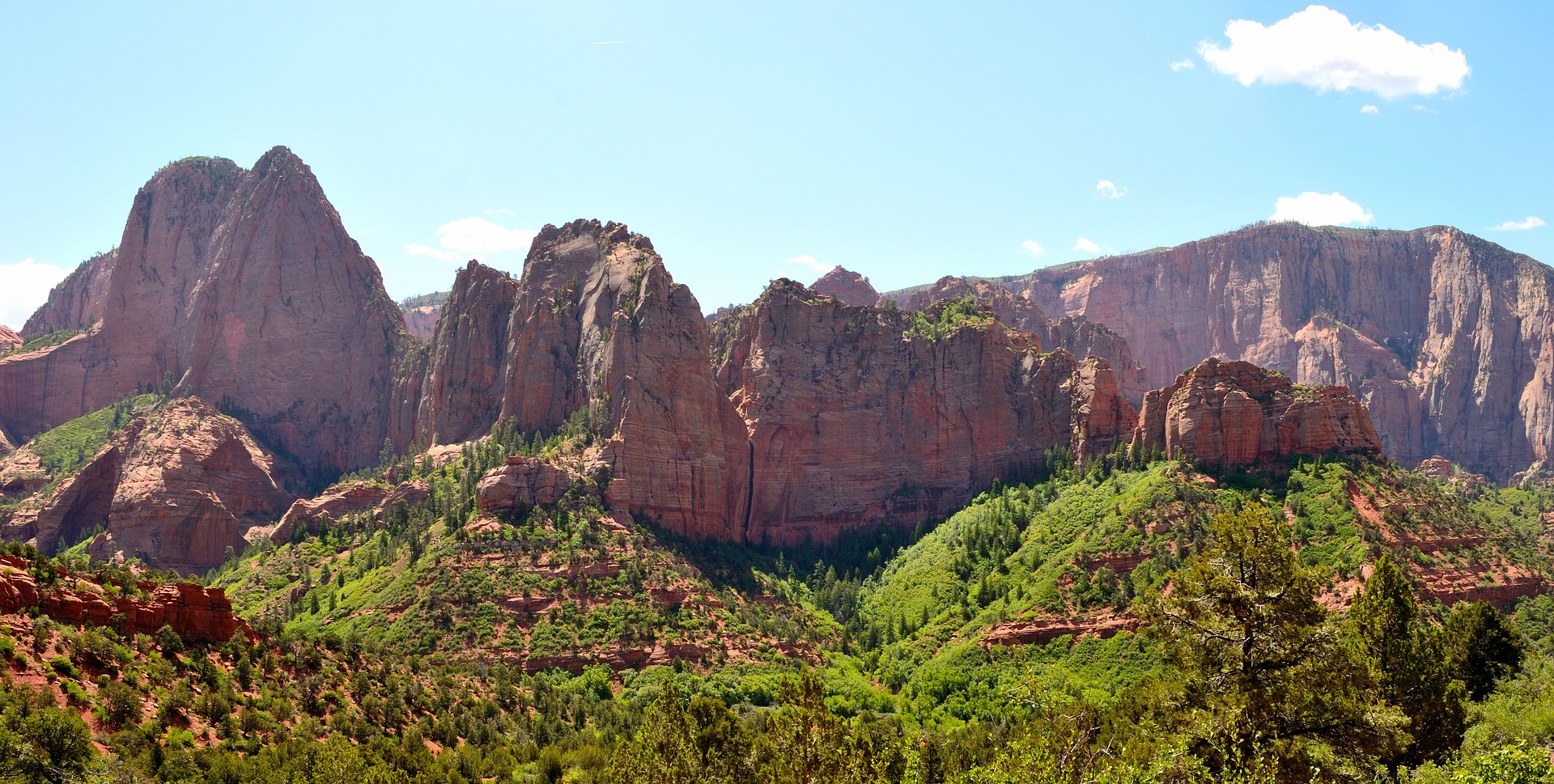 Zion National Park in Utah is one of the most famous national parks in the nation. The skies seem to be perpetually clear blue, and with the beautiful sandstone cliffs set against them, it's a gorgeous view no matter where you look.
While you're at the park, make sure that you hike the Kolob Canyons. Most of the trails will be easily hiked in four to eight hours, so they make perfect day trips. In Zion National Park in Utah, there are three official campgrounds to choose from.
Peninsula State Park in Wisconsin
For folks who are interested in more than just electricity-free nature, you might enjoy a visit to Peninsula State Park in Wisconsin. This park has something for everyone including the traditional hiking and boating as well as the less traditional volleyball courts and 18-hole golf course.
If you love water, this is a park for you too. Eight miles of Green Bay shoreline on Lake Michigan are included in the park. Bikers also love this park because of the miles upon miles of bike trails. There are a total of five official campgrounds to choose from, and you'll be sure to find one that suits your style.
Everglades National Park in Florida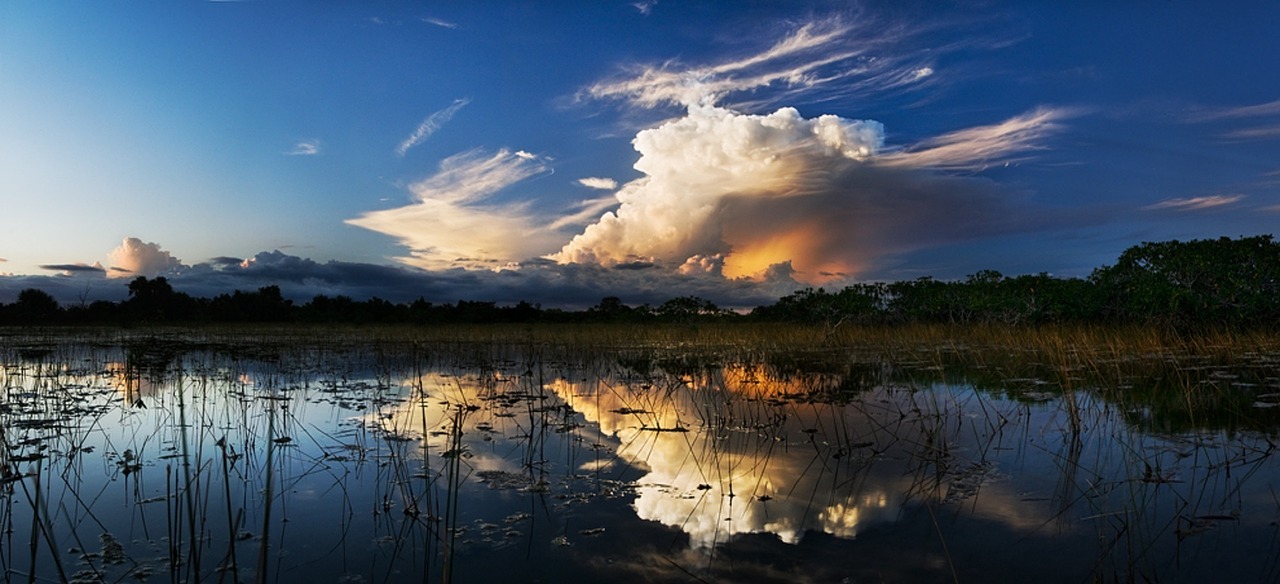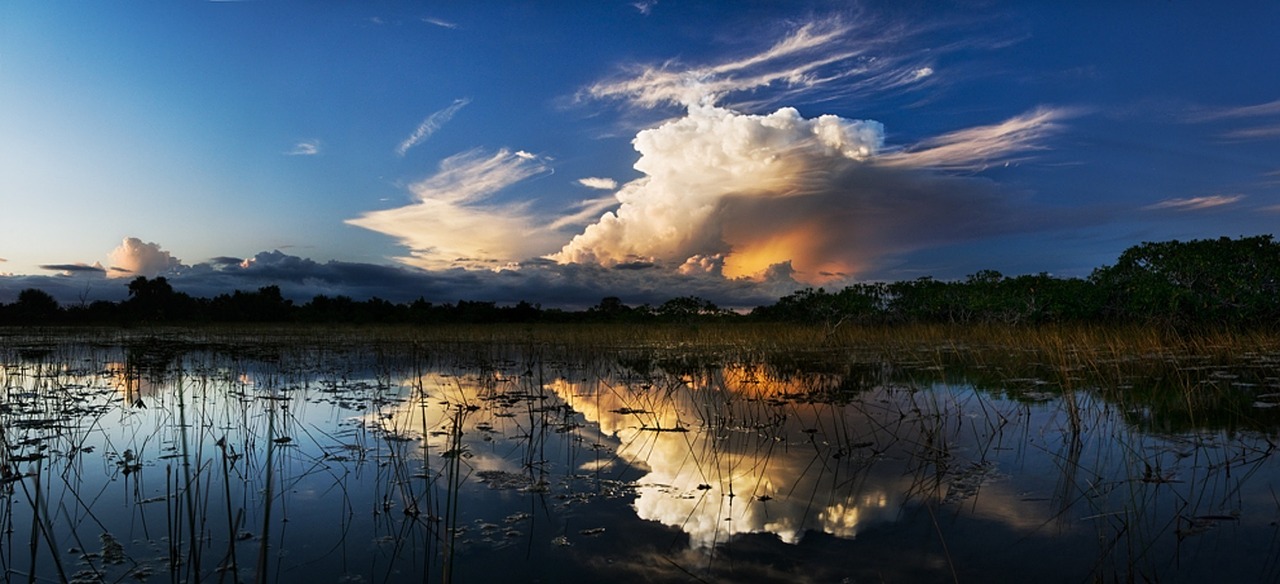 You don't have to be friendly with alligators to enjoy yourself at Everglades National Park in Florida. In the continental U.S., this park is the third biggest at 2,400 square miles. There are a number of things to do while you pitch your tent here as well. From hiking and biking to kayaking and canoeing, you'll never get restless.
If you'd like to head out into the actual Everglades on an airboat, there are plenty of tours that can take you, and while you're out, you may even get to see dolphins, crocodiles, manatees or alligators if you're lucky!
Grand Teton National Park in Wyoming
For a memorable trip to one of the nation's most majestic parks, you must visit Grand Teton National Park in Wyoming. With the Rocky Mountains as your backdrop, there are no views that lack interest or beauty.
In the valley where the park lies is also the National Elk Refuge. At some times of the year, visiting this elf refuge can put you up close to dozens of elk as well as other precious North American animals. While you're at the park, choose from six different campgrounds where you can hike, swim, bike and enjoy the gorgeous scenery around you.
Ozark National Forest in Arkansas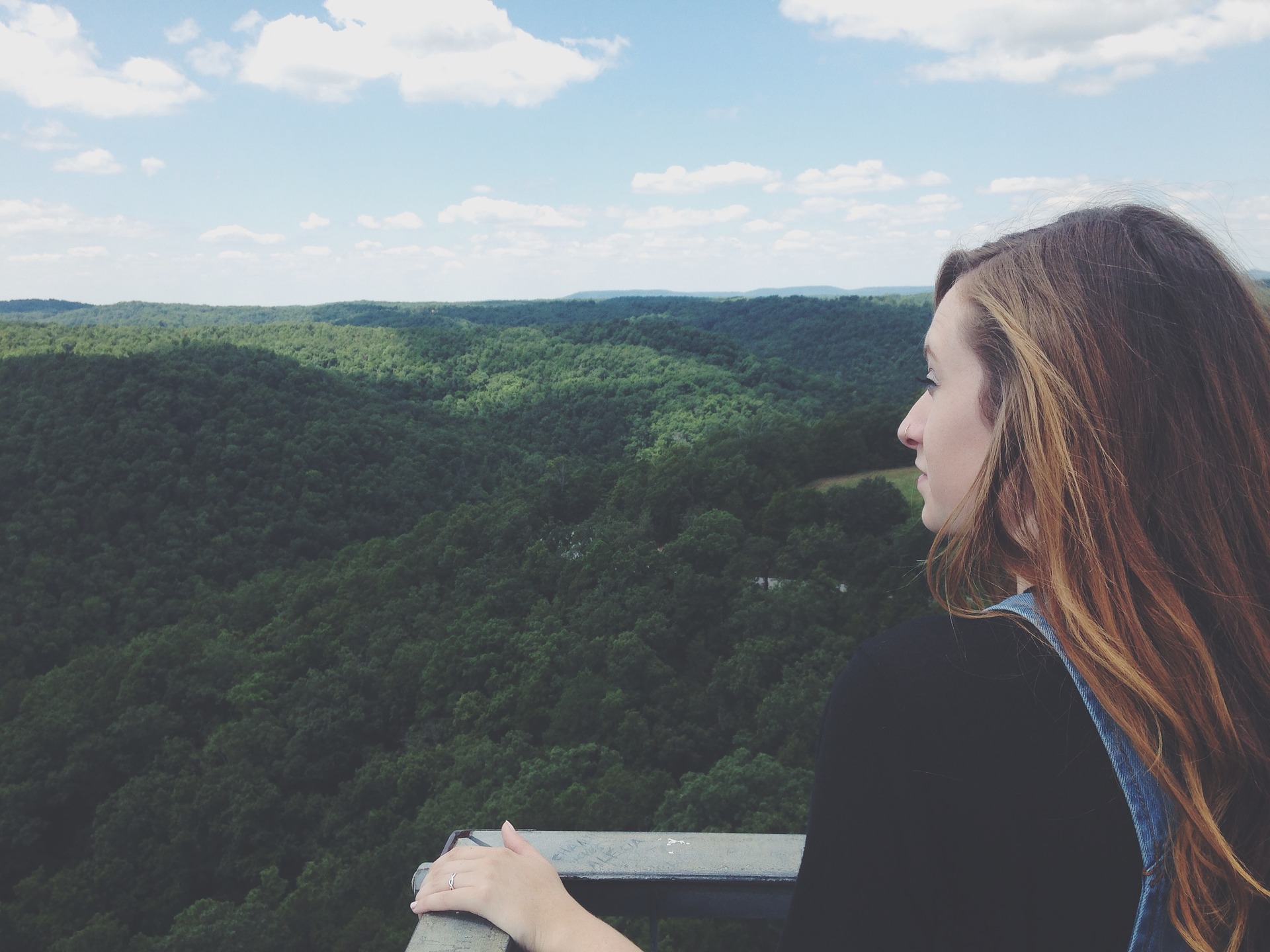 From hiking and swimming to picnicking and biking, there's always something to do at Ozark National Forest. This is the home of both The Beverly Hillbillies and Where the Red Fern Grows, and the park features tons of beauty and history.
If you love caves, you absolutely must check out Blanchard Springs, which are some of the most famous living cave systems in the world. There are also a number of swimming beaches and streams and lakes to check out if you're there when the weather is warm.
Pine Grove Furnace State Park in Pennsylvania
You may not think of Pennsylvania having too much to brag about, but in the south central area sits one of the finest parks in the nation. This is Pine Grove Furnace State Park.
The park encompasses the northernmost part of the Blue Ridge Mountain Range, and through this area, you'll also find the halfway point to the famous Appalachian Trail. Hike the trail or just take in the beautiful scenery.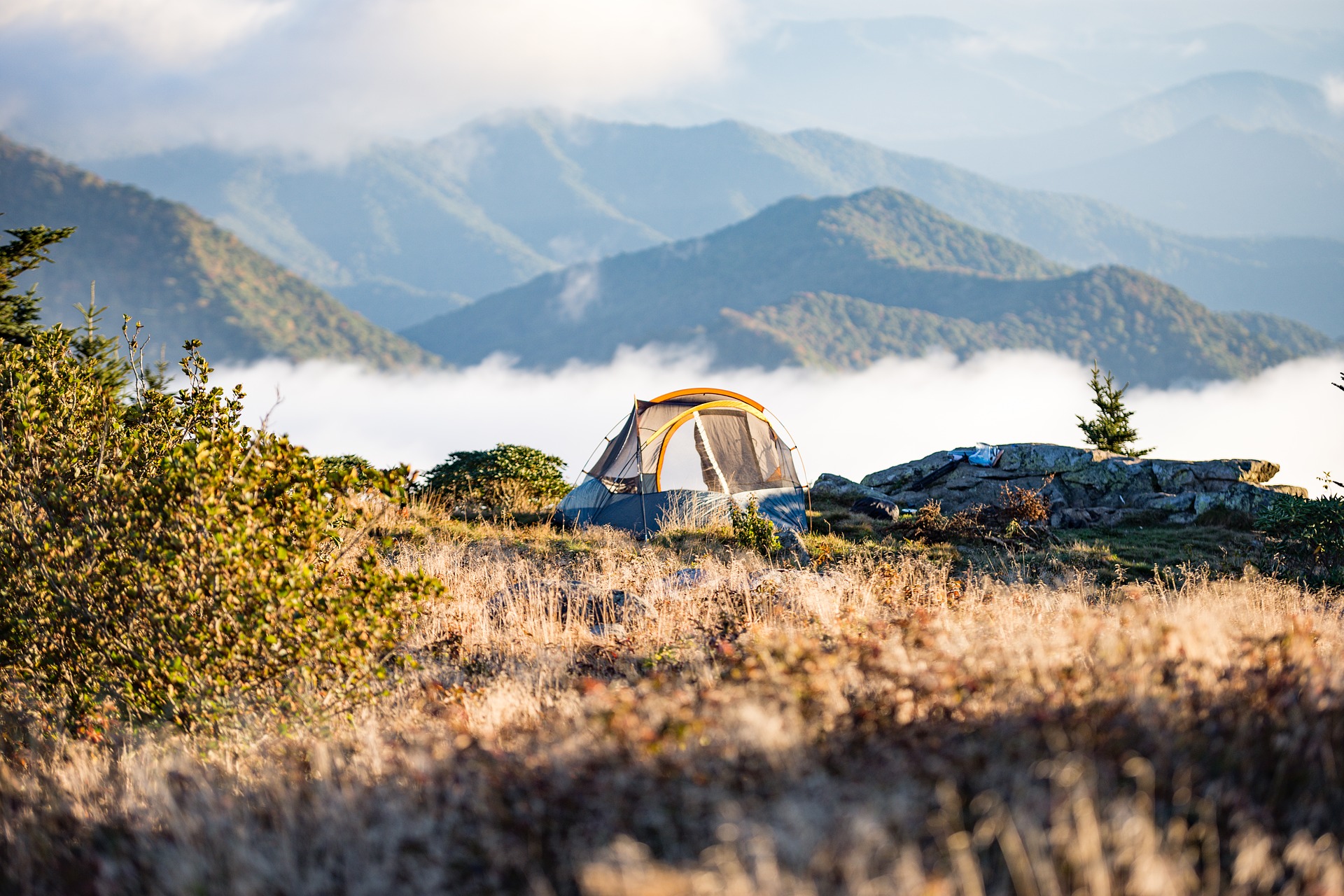 After reading all of these raving reviews, are you ready to go on your camping trip yet? As you can see, planning a tent camping trip in the United States is a
great way to see the country and experience nature
. Plus, you'll save money by not sleeping in hotels!
As one point of advice, just make sure that you start working on your trip plans ahead of time and plan it all early. This means mapping your route, targeting your destinations, making the necessary reservations and of course, buying all of your necessary supplies.
Naturally, you'll need a tent, cooking gear, breathable clothes and hiking boots, a safety kit and of course, a high-quality sleeping pad for resting and watching shooting stars in utter comfort. Simply check out our sleeping pad and air mattress guide to learn more about the best pads and mattresses for your trip.
Now, get your map out and start planning!